On 8 November 2022 the project "The (Un)Answered Question: A Data Science Powered Music Experiment" premiered with orchestra at the Saarländisches Staatsorchester. In this project the percussionist and composer Martin Hennecke combined selected methods and techniques of data science with conceptual and compositional ideas from theater and music. This way the audience experiences the uniqueness of each live performance in a special way.
During the performance the poem "The Sphynx" by Ralph Waldo Emerson and the piece "The Unanswered Question" by composer Charles Ives are mixed together and modified during the performance, reflecting the emotional and physical state of mind of the performing artists and audience. An intelligent algorithm processes the collected biodata into video projections and a live orchestral remix of the composition. The result: A new score!
Get an impression of the performance in this report produced by the German SR broadcaster. Fast forward to 29min51s.
On 30 November 2022 the Saarländisches Staatsorchester together with its partners received the "Innovation 2022 Award" by the German Orchestra Foundation in the framework of this project. They convinced the jury with their "willingness to use new technologies in the orchestral field and to follow experimental paths in their implementation".
More information: HIDA article "When Data Becomes Sound" and Academy for Theatre and Digitality wiki page
About:
This research project has been carried out within a joint fellowship program between the Helmholtz Information and Data Science Academy (HIDA) and the Academy for Theater and Digitality (ATD). The program aims to artistically make the field of Data Science accessible to the public, as well as to ensure that cutting-edge research into artificial intelligence serves as a source of ideas and inspiration for the next generation of theater and cultural professionals.
Two research groups from different Helmholtz Centers contributed to this project:
Berlin Ultrahigh Field Facility, Max Delbrück Center for Molecular Medicine (MDC), group of Prof. Thoralf Niendorf
The Institute for Software Technology, Department Intelligent and Distributed Systems, German Aerospace Center (DLR), department heads: Andreas Schreiber, Carina Haupt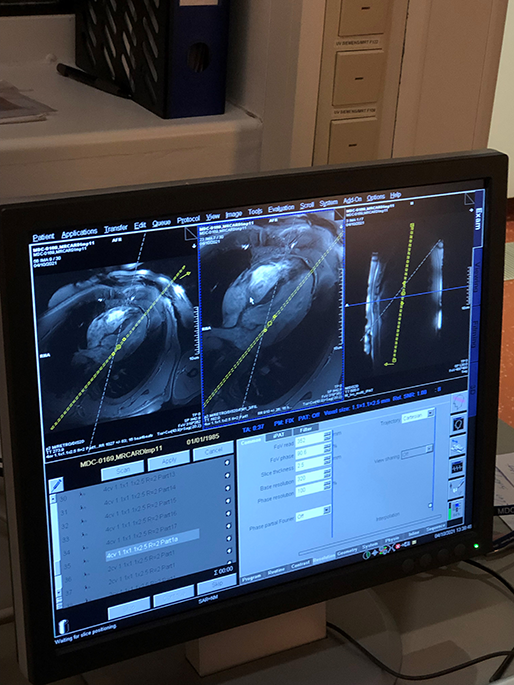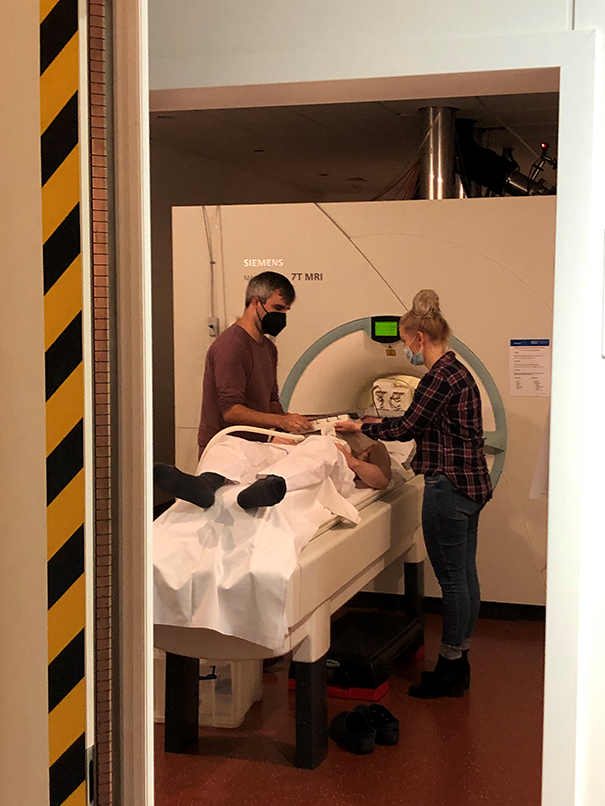 During the performance an actor recites the poem "The Sphynx" by Ralph Waldo Emerson. While reciting, an MRI-video of the actor's heart, which has been taken beforehand (also while reciting) at Berlin Ultrahigh Field Facility, will be shown in sync.